Austria - Bad Gastein
Apartment address:
Haus Lothringen
Karl Heinrich Waggerlstraße 7b
55001 Bad Gastein
Austria
ACCOMMODATION IN APARTMENT
Apartment for rent provides accommodation for 1-6 persons in 2 bedrooms.
Bedrooms: 1x bedroom with double bed
1x bedroom with double bed and two-storeyed bed
Rooms: 1x living room with fully equipped kitchen
Sanitary facilities: 1x bathroom with shower and bath along with toilet
Transport and parking: Parking in front of apartment
Apartment amenities
After entering into apartment you come into the hallway, where is large wardrobe. After entering further, there is the biggest room of apartment, where is living room with kitchen. The living room has two sofas, coffee table and dining table with chairs. Kitchen is equipped with all necessary appliances such as fridge, electric stove with oven, kettle and also dishwasher. On the right and left of living room are the bedrooms with beds. From living room you can come to the terrace with seating and views of Bad Gastein. Wifi free.
BAD GASTEIN

The town of Bad Gastein is situated in the heart of the breathtaking Hohe Tauern National Park in the province of Salzburg. From the Czech Republic (Prague) is a town 480 km away. This spa town with 6000 inhabitans ranks among the world famous ski and tourist sites. With its historical buildings from the "Belle Epoque" city fits perfectly into the alpine enviroment. Gastein name originates from the Celts, who came 400 years ago B.C. from the west. The first work of art dates from 1327 and i tis called Gastein's pitcher. This historic town was in honor of visiting lots of celebrities such example was Empress Elisabeth of Austria and Emperor William and Prince Bismarck from Germany. Bad Gastein is also especially known for its 17 springs containing radon, which have medicinal and healing properties.
Winter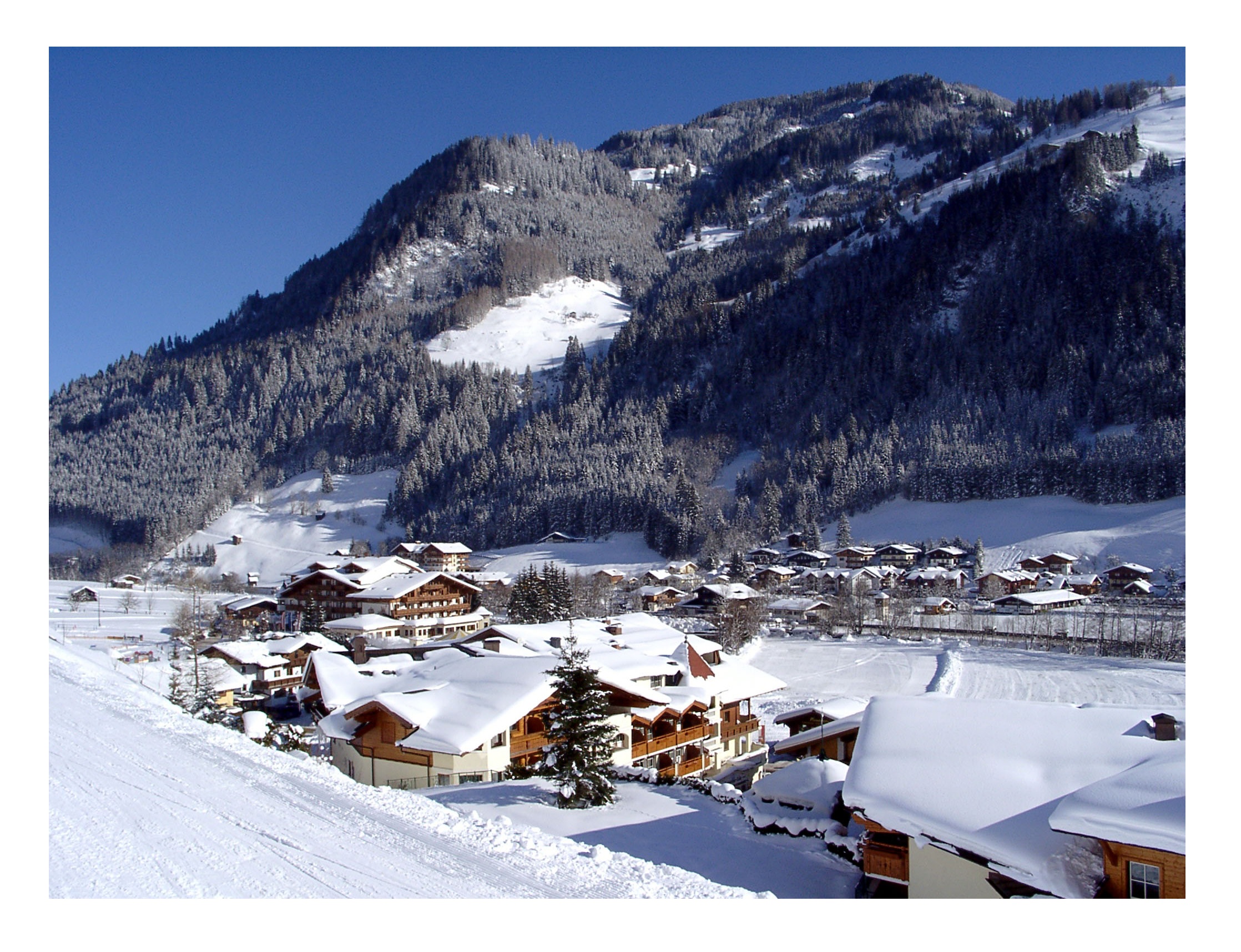 Winter athletes of any orientation will find their promised land in Gastein. Skiers and snowboarders can look forward to a total of 220 km always perfectly groomed slopes. Fans of cross country skiing and snowshoeing will again revel in the silence of the mountains. Varied offer is prepared for parents with children. You can find there also ski school or toboggan run. Worth mentioning is definitely a suspension bridge on the Stubnerkogel mountain top above Bad Gastein. This bridge is the highest in Europe (2300 m asl) and maintained throughout the year in Gastein abound even the fun society. For guests there is a lots of options, such as gourmet restaurants, discos and casino. The guests can choose there according to your liking.

Summer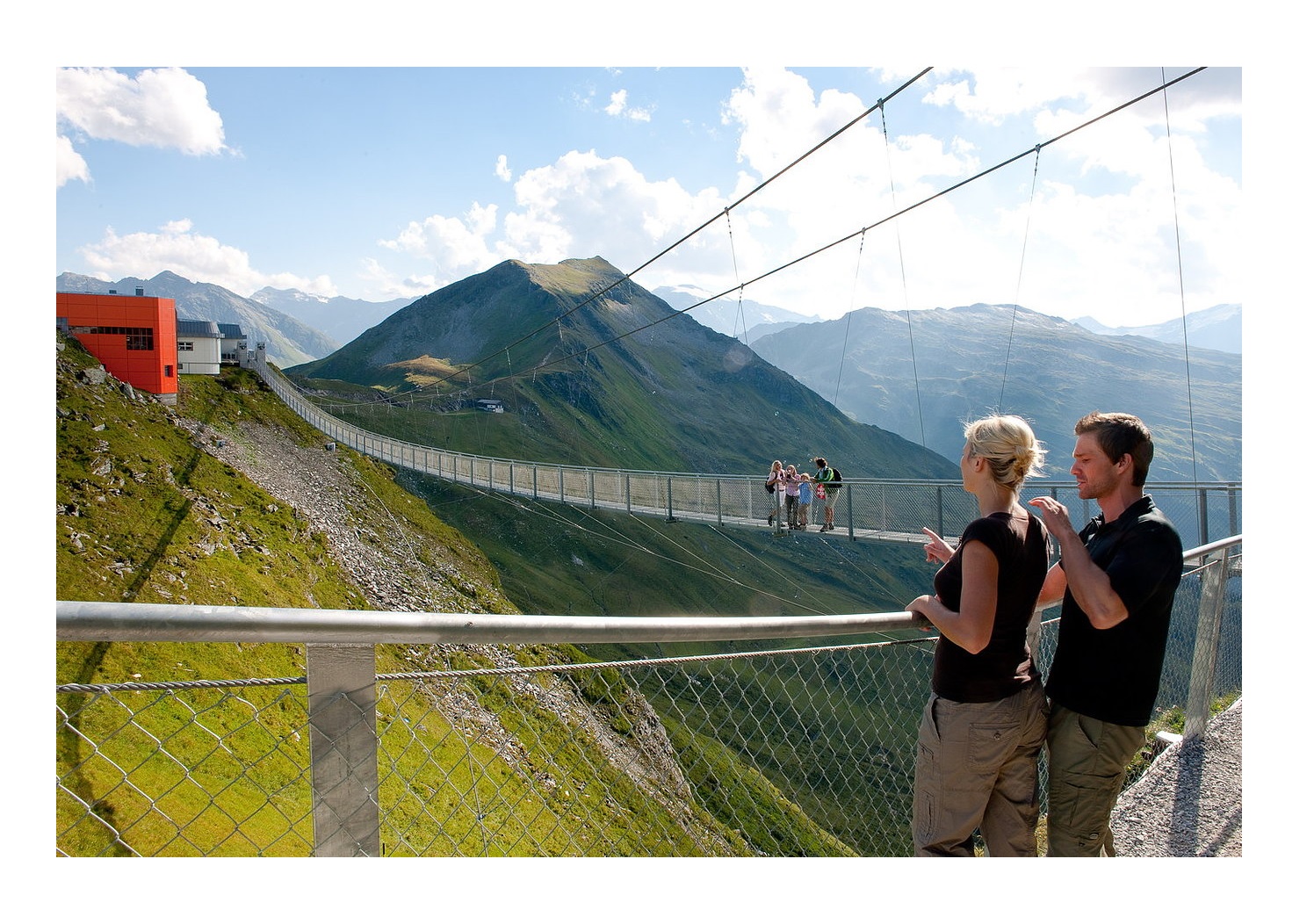 Summer is here! Go hiking and mountain hikes on 350 km of marked trails. Taste local specialties such as homemade products bluebird. For bike lovers are offered several kilometer biking trails of all difficulty levels. Furthermore, you can choose from plenty of other offers such as paragliding, archery, tennis or golf. In the surroundings up to 50 km there are two golf courses, such as golf club Gastein, which is located just 3 km away from the apartment. The golf course is a perfect combination of hilly and straight holes in the middle of the old large trees and forest. On the course, you can refresh by five spring with drinking water and one with thermal water. After the performance on the golf course we recommend regeneration your body in the Gastein lake, which is pleasantly cool and refreshing. The lake lies at an altitude of 848 m and a depth of 4 meters. Not only sport, but also a rich culture and history. All this you can find in the town of Bad Gastein. Noteworthy is the "Entrische Kirche" ("Uncanny cave") which is a unique stalactite cave, one of the most significant in the High Tauern. Summer evening may be pleasantly spent in center of city with romantic walk. Gastein hosts prepared for their summer guests – families with childern, capable and avid sportsmen, romantics, hedonists and all other vacationers - large number of offers which guarantee them unforgettable days in fabulously beautiful mountain scenery of Gastein valley.